Send a request for the editing (trimming) of your videos to the helpdesk
You can ask for your videos to be edited by our helpdesk.
To do so, please send an email to captation@unil.ch with the following information:
The title of your course
The date of the recording
The link to the video on your channel
The pieces of video that you would like us to remove, specifying for each one:
The start time
The end time
This information is visible at the bottom of the player.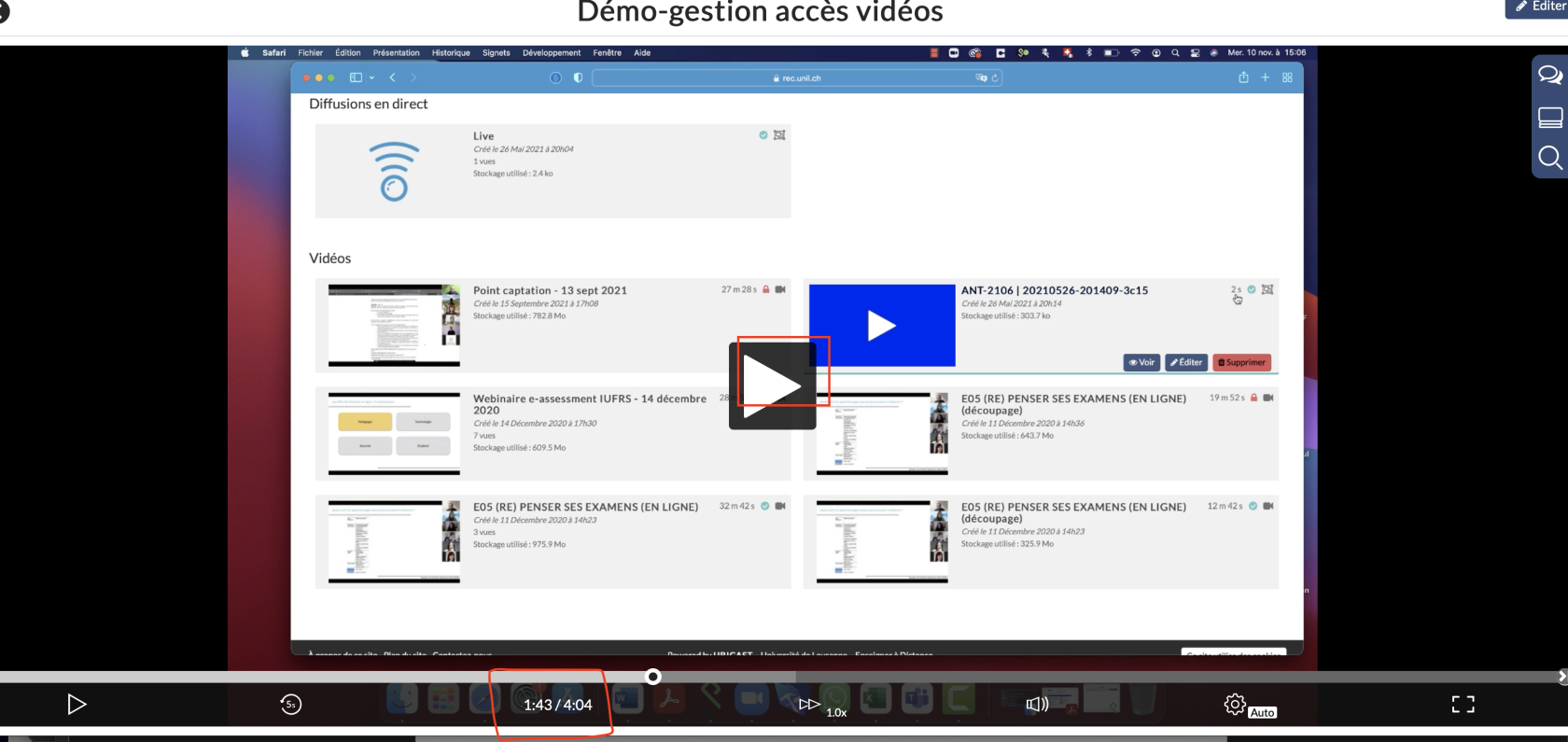 We can also train one of your team members to perform this task.
Please note that it may take up to 3 business days for the edited version of the video to be available on your channel. Editing only takes a few minutes before a new encoding of your edited video is launched, but the delay depends on the number of requests we receive and the encoding load of the servers.